Inflatable Games
for Rent
Interactive Inflatable Games
No Deposit. No Cancellation Fee. Ever!
Be confident in your reservation. Simply E-sign our rental agreement and the rental is yours. No deposit is required; any payment made in advanced is eligible for a full refund if you have to cancel for ANY reason.
Professional delivery to
Springfield MO
and surrounding areas. Please submit a quote or contact us to be sure we service your area.
How To Rent An Inflatable Game
Browse the page for the best game that fits your event.
Each one will have dimensions on it's product page. Verify to make sure it will fit in your area.
Add the desired item(s) to your cart.
Check out and fill in the information to get an instant quote.
Verify all information is accurate.
E-sign our rental agreement signifying you will notify us if you choose to cancel. No Deposit Required. Free Cancellations.
We'll be in touch a few days before your event to confirm delivery.
Frequently Asked Questions
How long can is a rental? Our rental duration is up to 3 days for most games.
Does it need to be plugged in the whole time? No. Bounce houses and other inflatables, only need to be plugged in during use. If your a weekend long customer, unplug blowers any time your kids are not using it. Or when weather becomes inclement.
Do you carry insurance? We carry both a liability policy and an accident policy. We also carry commercial auto and workers compensation insurance. If you or your venue requires a certificate of insurance, we can provide one for you.
Do you clean your inflatables? We clean and inspect all of our inflatables in between every rental following a very strict processes and using commercial cleaners to ensure your kids safety.
Basketball Shootout
from $292.50
Big Baller Wipeout Challenge
from $535.00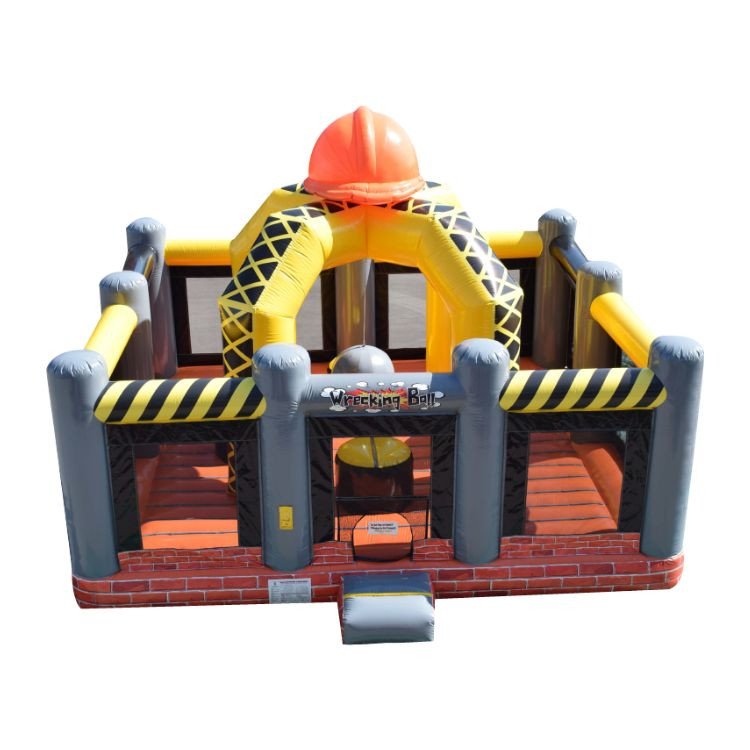 Wrecking Ball
from $425.00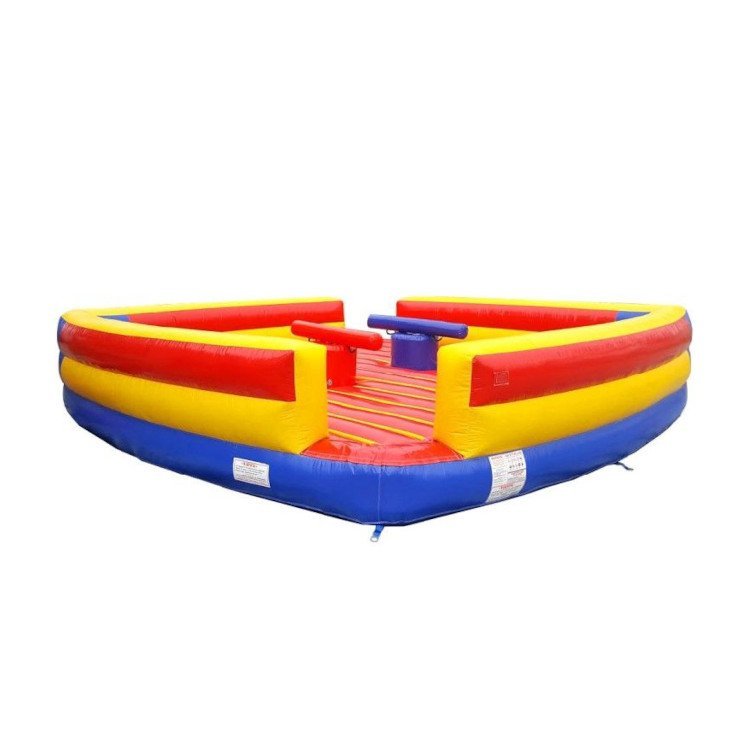 Pedestal Joust
from $345.00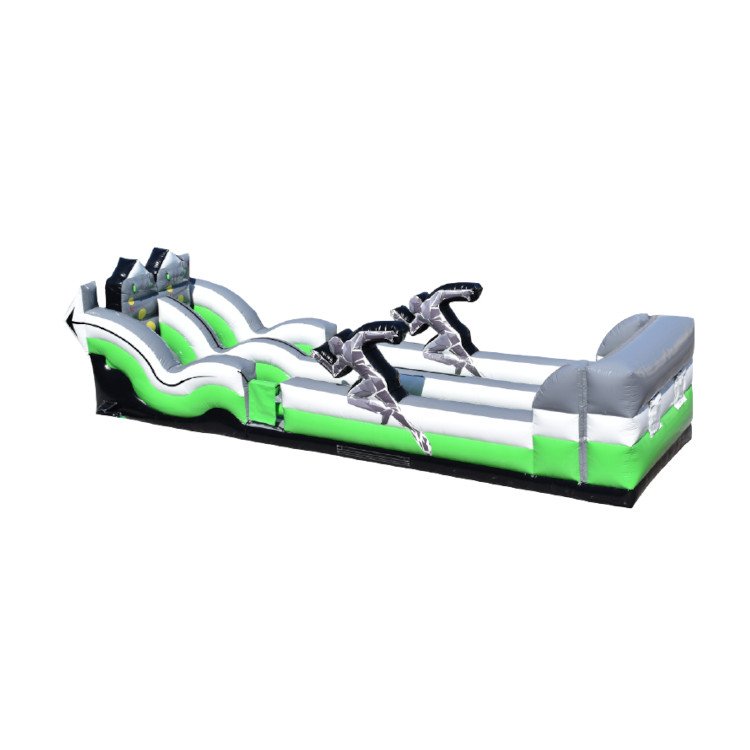 3n1 Bungee Run
from $345.00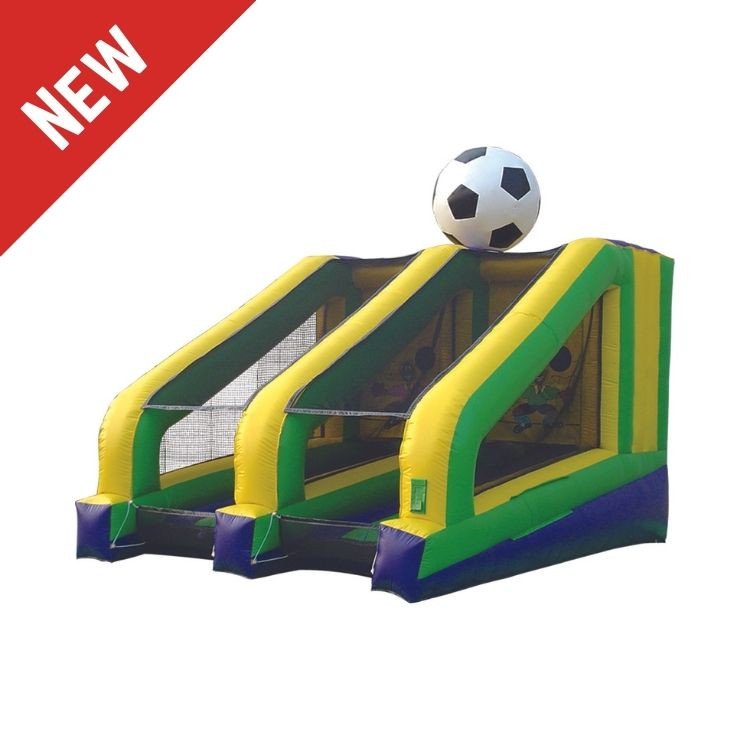 Baseball Carnival Game
from $145.00
Darts Carnival Game
from $145.00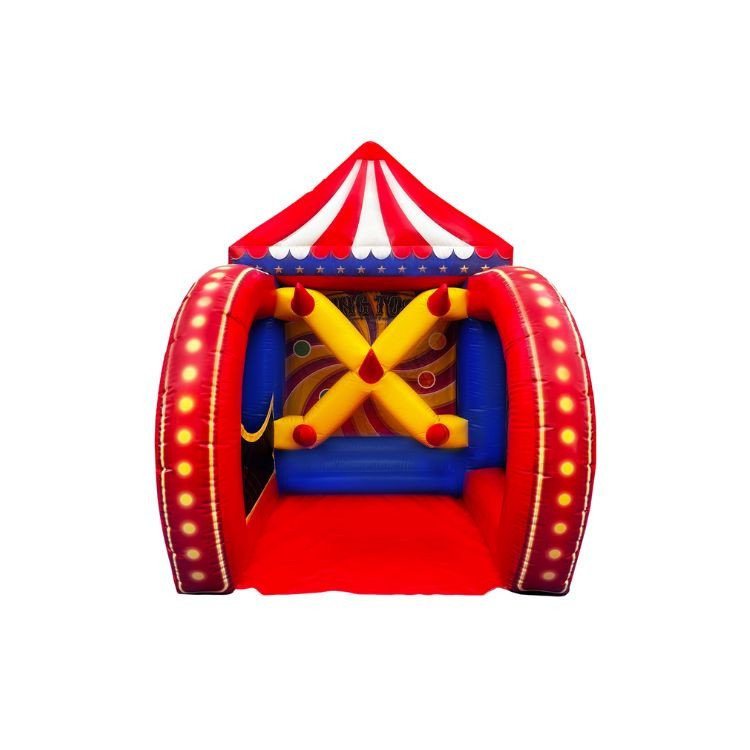 Ring Toss Carnival Game
from $145.00
Football Toss
from $175.00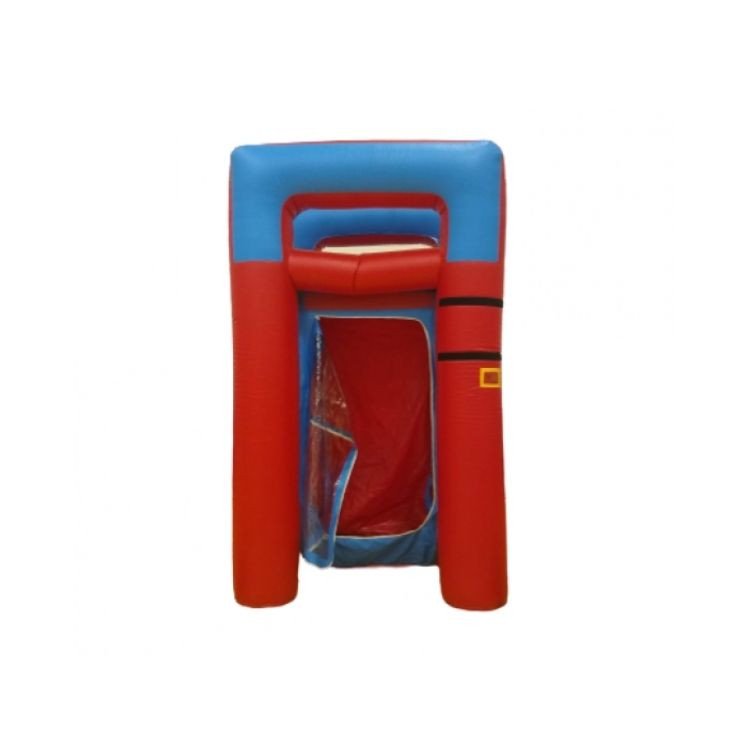 Inflatable Games
Getting your guests to engage at your event will help it grow and succeed year after year. Inflatable games are a great way to do that for both small and large events. Attendees can compete with each other on any of our games. You can choose from any bungee run to any of our obstacle courses. Your guests can even try their hand at a basketball challenge. If you're looking for something just a little bit different, try doing a give-away using our inflatable prize cube.
Unsure about having enough power? Add a generator to your order to make sure you have it.