Dry or Water Slides
No Deposit. No Cancellation Fee. Ever!
Be confident in your reservation. Simply E-sign our rental agreement and the water slide rental is yours. No deposit is required; any payment made in advanced is eligible for a full refund if you have to cancel for ANY reason.
Professional delivery to
Springfield MO
and surrounding areas. Please submit a quote or contact us to be sure we service your area.
Inflatable water slide rentals are gaining in popularity for summer birthday parties and get togethers. And why not? They give the kids something to play on and enjoy being outside while the adults mingle. Once you try a water slide rental, you won't know how you did it before. Kids can be rambunctious and giving them away to be creative in their play and have a safe environment can be great for both them and you. Browse our selection of inflatable slides below. Each one has its own unique qualities that will add to your next event from basic slides to bounce houses with slides.
How To Rent A Water Slide
Browse the page for the best slide that fits your party or event.
Each one will have dimensions on it's product page. Verify to make sure it will fit in your area.
Add the desired item(s) to your cart.
Check out and fill in the information to get an instant quote.
Verify all information is accurate.
E-sign our rental agreement signifying you will notify us if you choose to cancel. No Deposit Required. Free Cancellations.
We'll be in touch a few days before your event to confirm delivery.
Top 5 Reasons to Rent a Slide
Slides are fun for all ages, which makes it a great addition to any carnival, school event, church function or company picnic where participants will vary in age by quite a bit.
Kids have a ton of energy to use during the summer and not always a place to release it. An inflatable water slide will burn their energy with hours of climbing and sliding in the comfort and safety of your back yard.
Slides move lines quickly for those events where getting more participants through in a short amount of time is important.
Tall slides are a great eye catching piece which helps excite guests and gets them participating in other activities.
Residential rentals will enjoy any slide of their choice for an entire weekend not just a couple hour.
Frequently Asked Questions
How long can is a rental? Our rentals are up to 3 days.
Does it need to be plugged in the whole time? No. Bounce houses and other inflatables, only need to be plugged in during use. If your a weekend long customer, unplug blowers any time your kids are not using it. Or when weather becomes inclement.
Do you carry insurance? We carry both a liability policy and an accident policy. We also carry commercial auto and workers compensation insurance. If you or your venue requires a certificate of insurance, we can provide one for you.
Do you clean your inflatables? We clean and inspect all of our inflatables in between every rental following a very strict processes and using commercial cleaners to ensure your kids safety.
Where can you set up my water slide? We can setup your inflatable water slide on almost any smooth, flat surface. Surfaces include grass, concrete, asphalt, and on sand/dirt. Make sure your setup area is free of any sharp objects or debris before we arrive for setup. Grass should also be cut several days before we arrive. Slide will face down any slope. If you're renting the slide dry, we can also set up indoors.
Do you supply water for water slide rentals? Water must be supplied by the person renting it. We can attach a hose to any standard spigot. Slides won't take much water. Once the hose is filled with water, only a small amount of pressure is necessary to keep the slide wet and fun!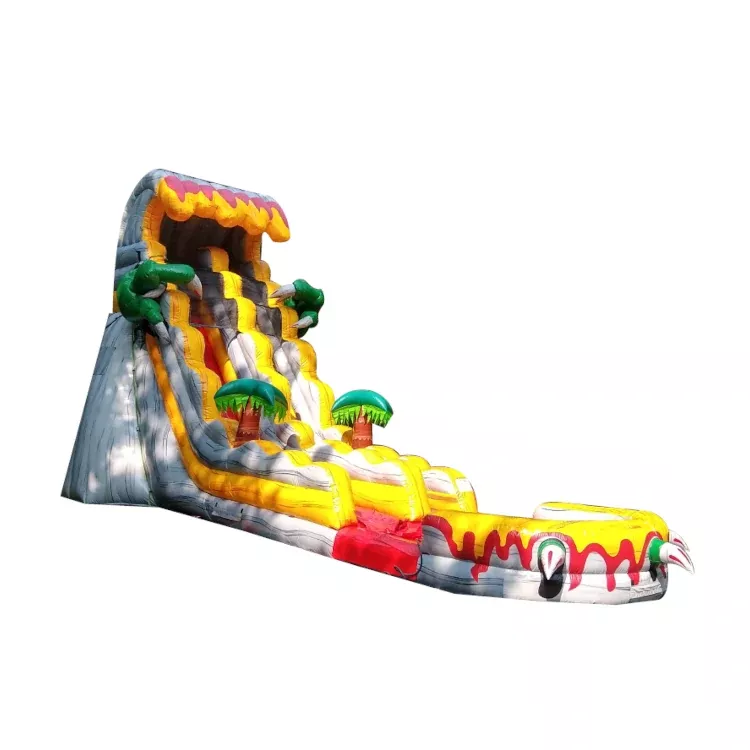 22ft Dinosaur Mountain Slide (Wet or Dry)
from $595.00
Click For More Info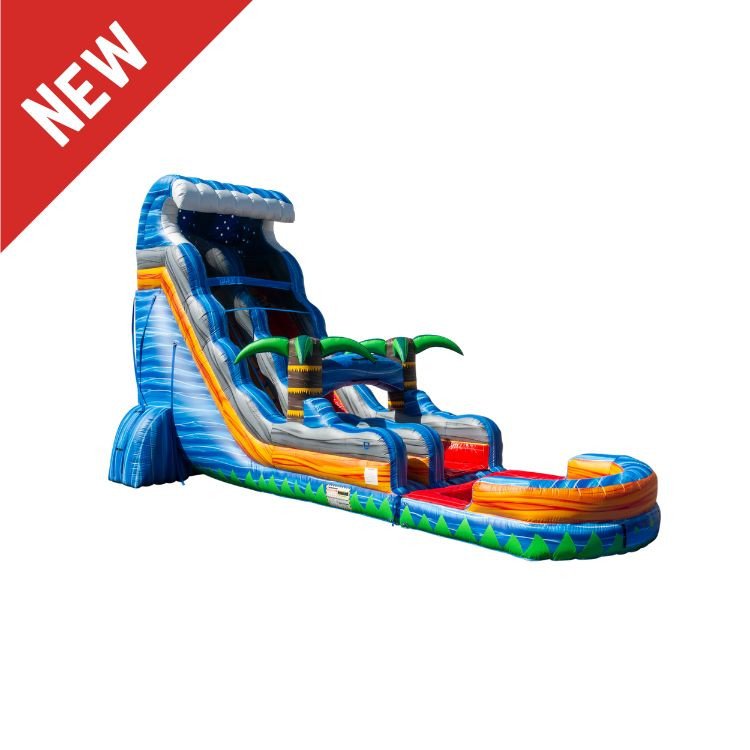 22ft Tropical Fireblast Tsunami (Wet or Dry)
from $595.00
Click For More Info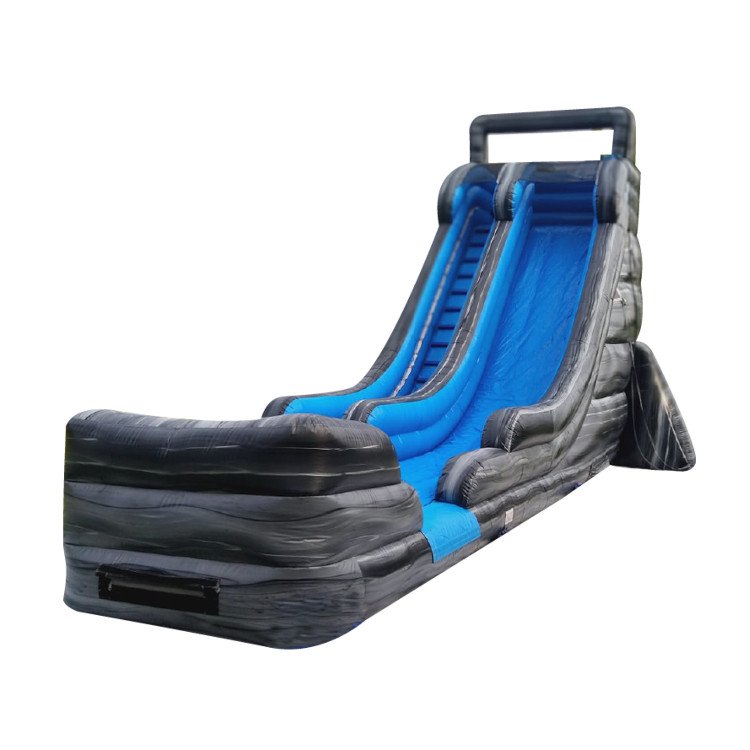 22ft Cliff Drop Slide (Wet or Dry)
from $595.00
Click For More Info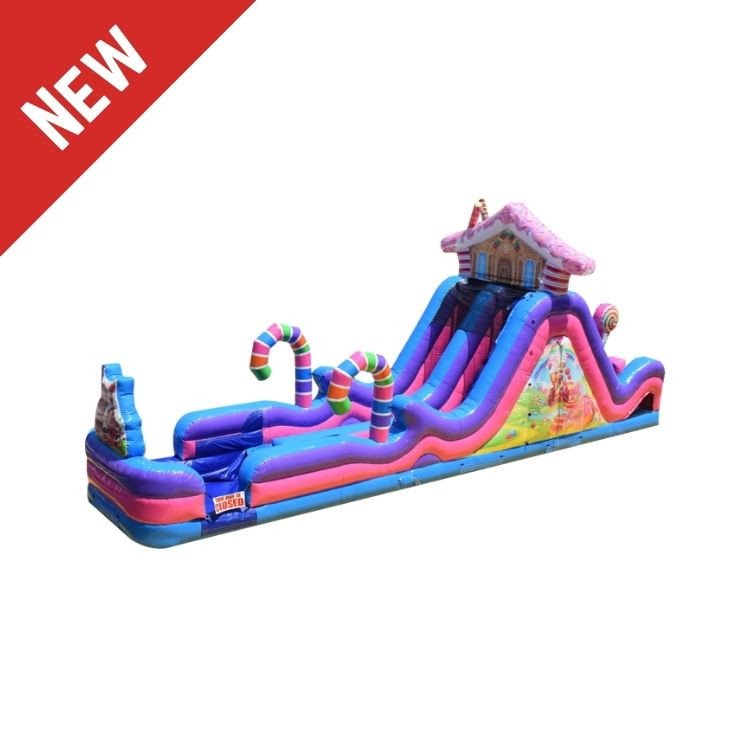 19ft Candy Land Dual Lane Slide (Wet or Dry)
from $595.00
Click For More Info
18ft Tiki Plunge Dual Lane Slide (Wet Only)
from $595.00
Click For More Info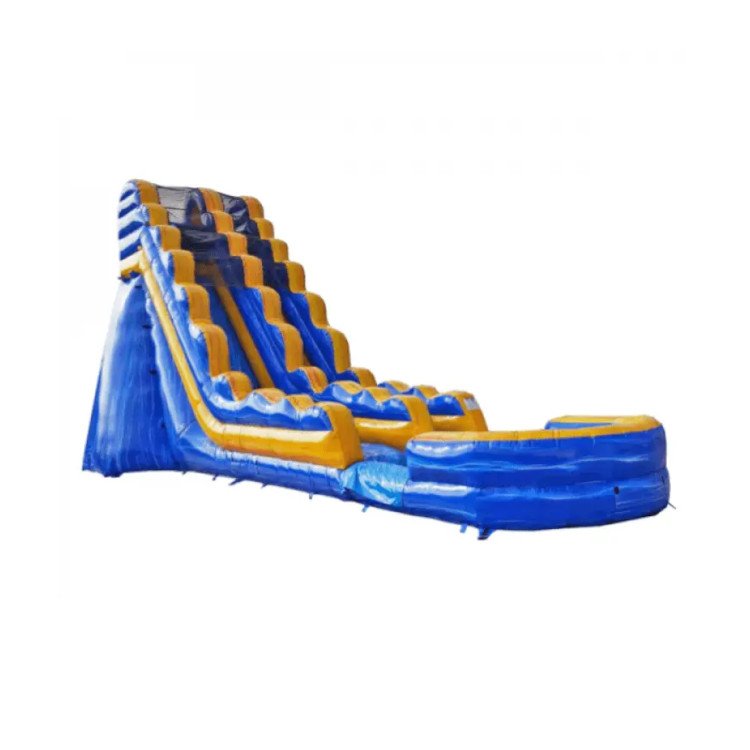 19ft Arctic Slide (Wet or Dry)
from $517.50
Click For More Info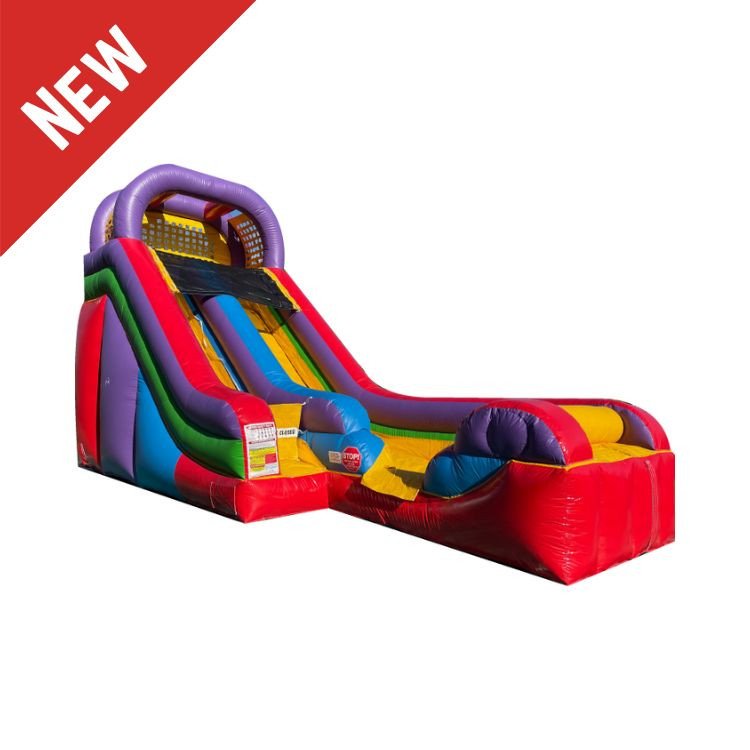 18ft Wacky Slide (Wet or Dry)
from $517.50
Click For More Info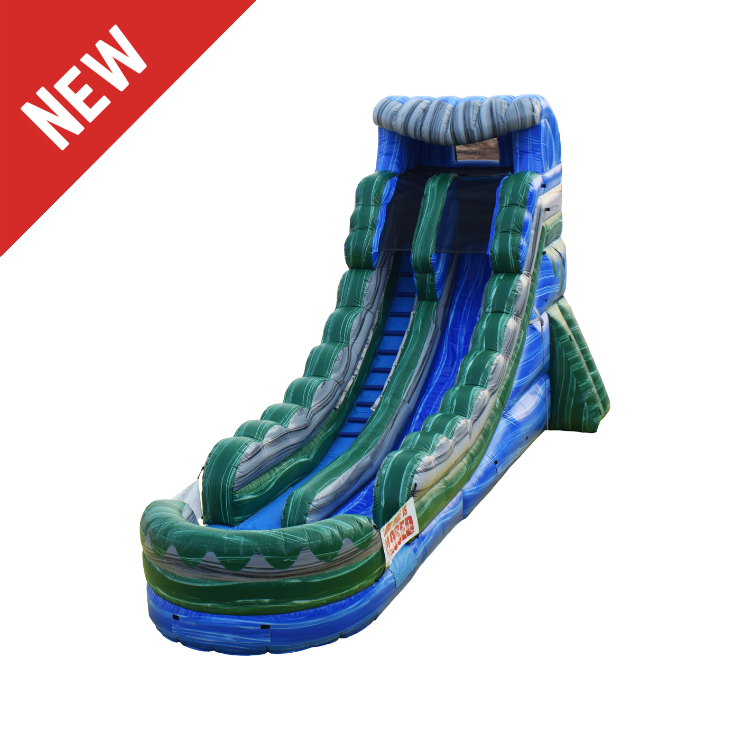 18ft Tidal Wave Slide (Wet or Dry)
from $517.50
Click For More Info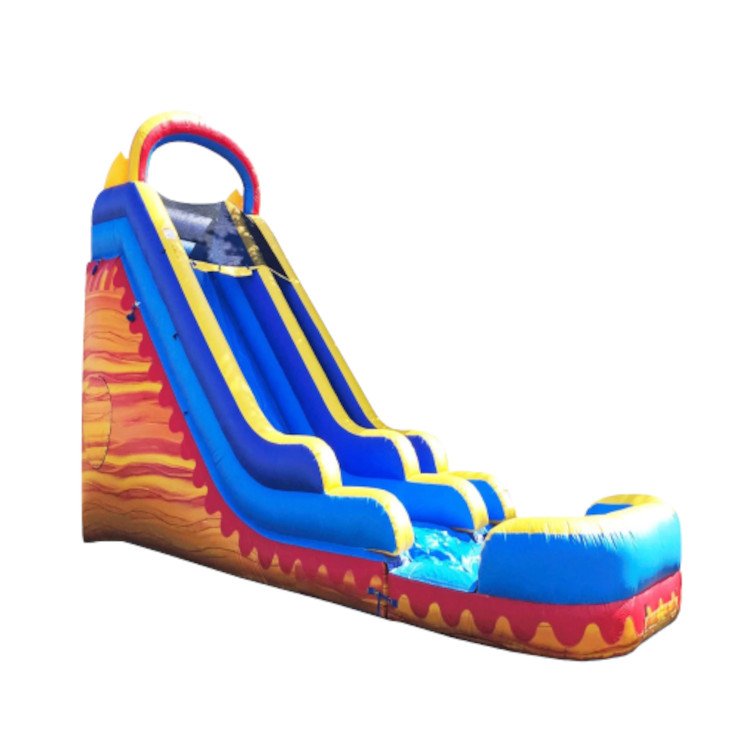 18ft Sunrise Slide (Wet or Dry)
from $517.50
Click For More Info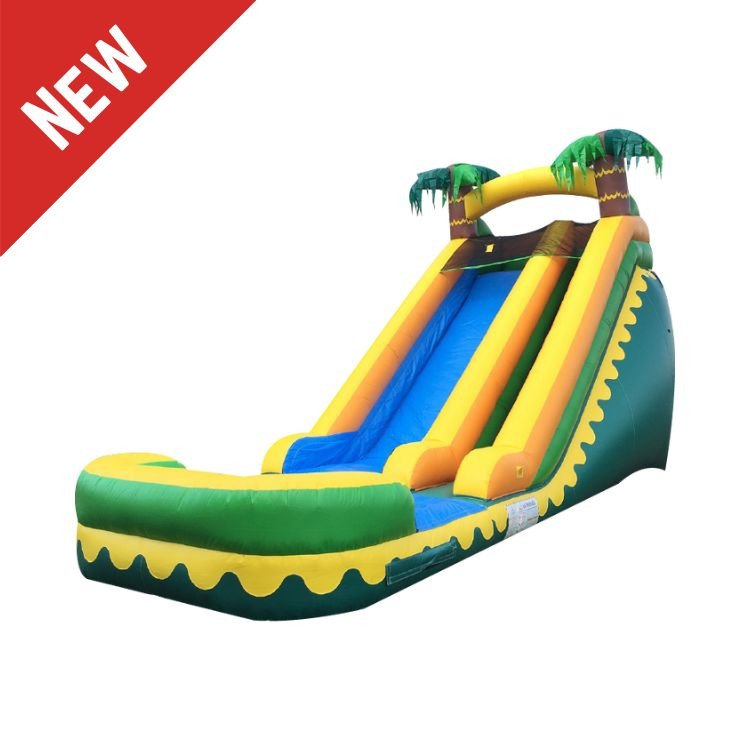 18ft Tropical Aloha Slide (Wet or Dry)
from $517.50
Click For More Info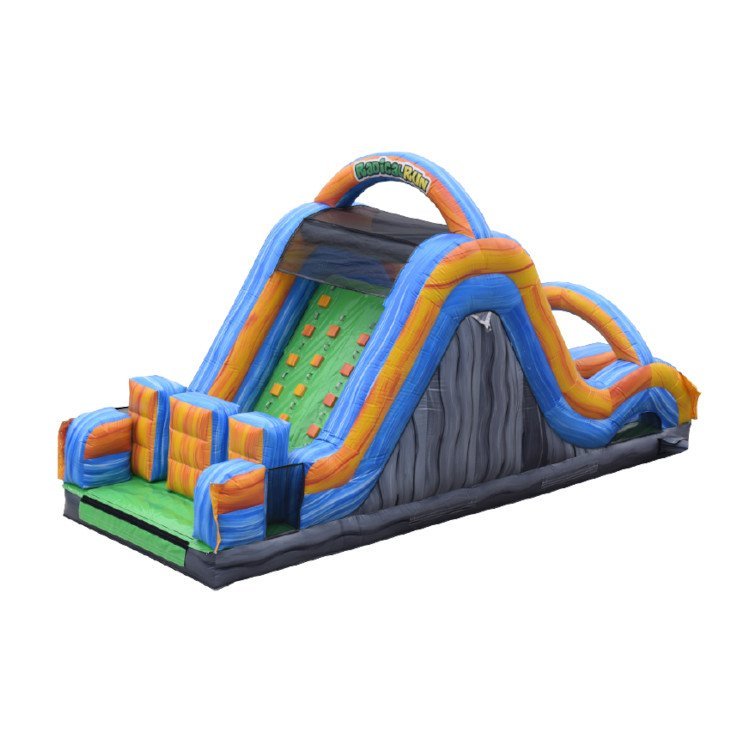 16ft Radical Run Climb & Slide (Dry)
from $422.50
Click For More Info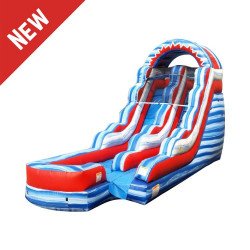 15ft Flash Slide (Wet or Dry)
from $383.50
Click For More Info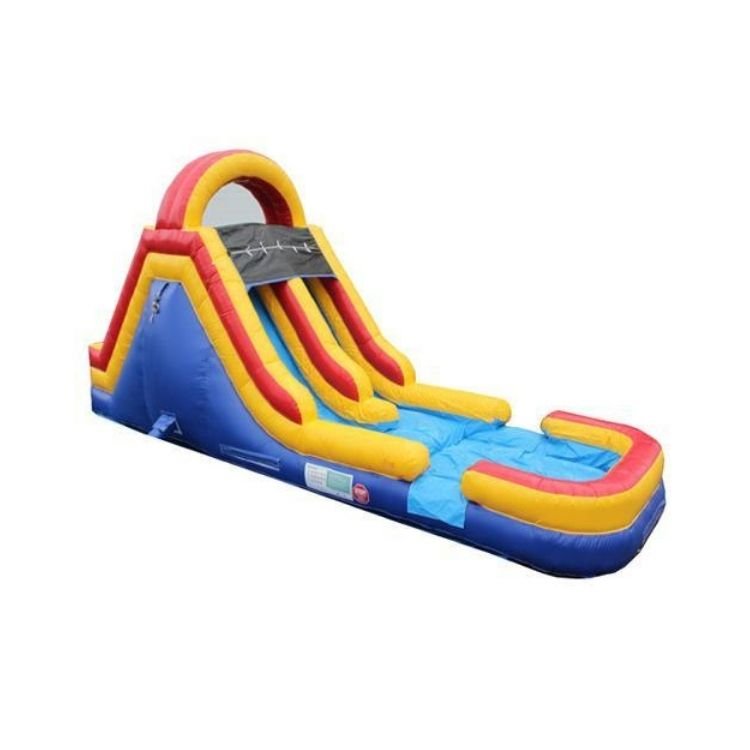 12ft Jumping Jack Slide (Wet or Dry)
from $383.50
Click For More Info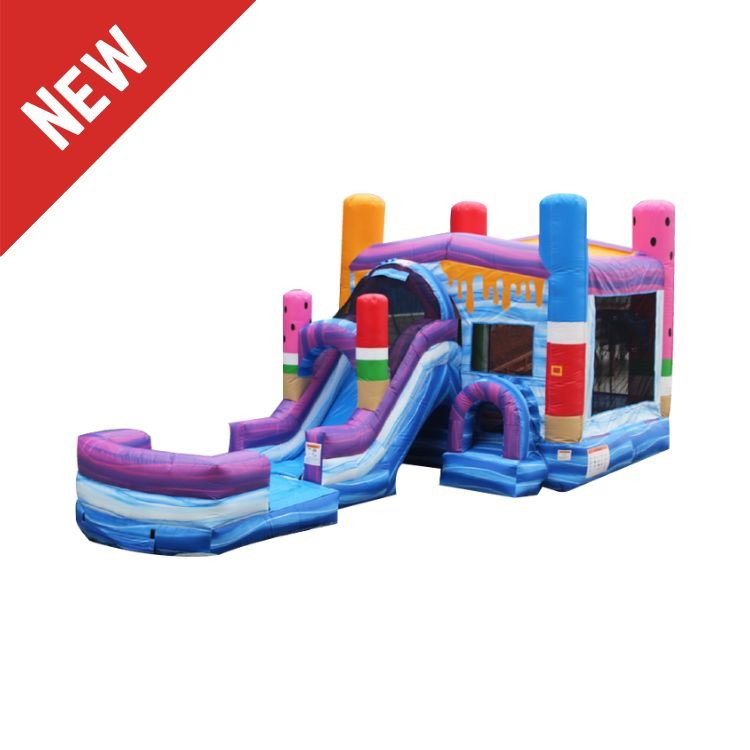 Ice Pop Bounce House with Slide (Wet or Dry)
from $422.50
Click For More Info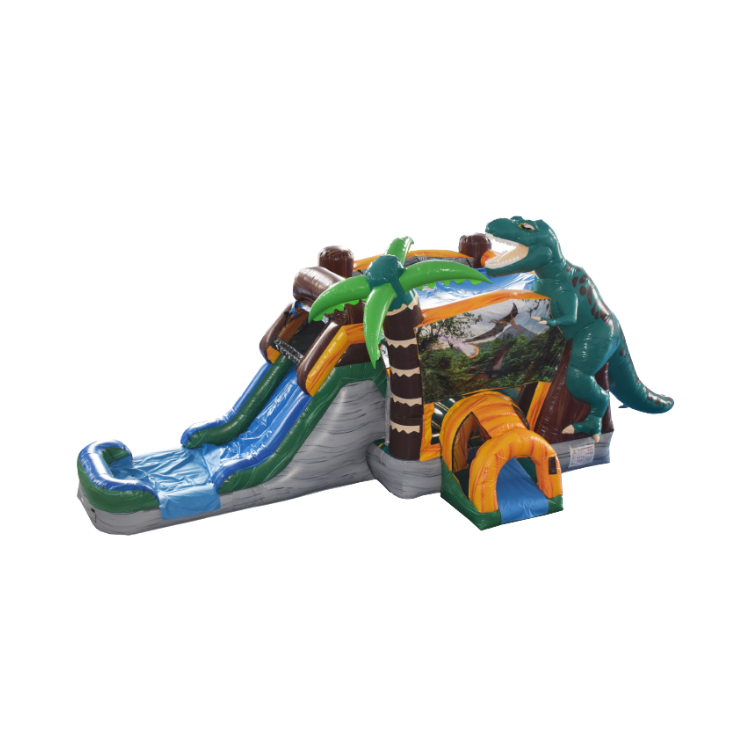 Dinosaur Escape Bounce House with Slide (Wet or Dry)
from $422.50
Click For More Info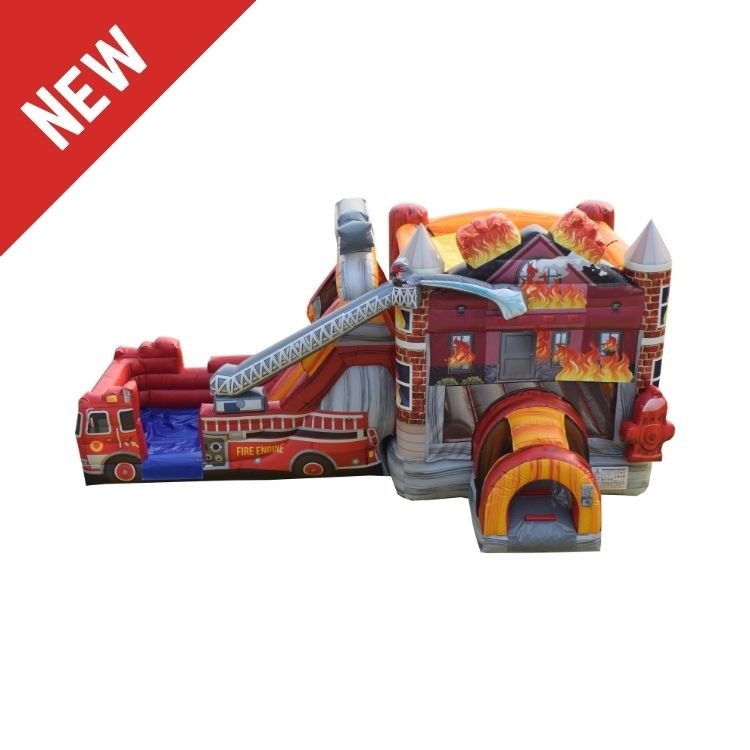 Fire Rescue Bounce House with Slide (Wet or Dry)
from $422.50
Click For More Info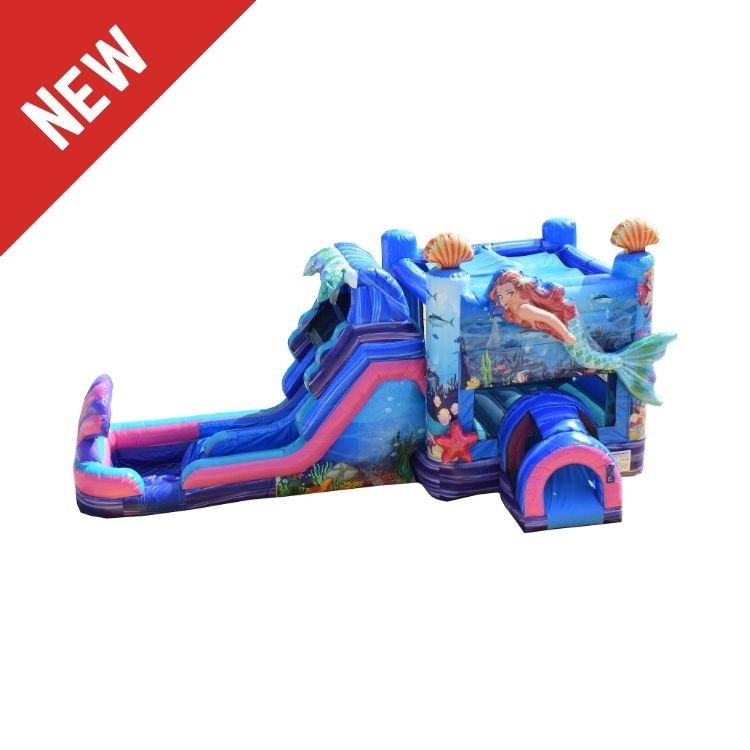 Mermaid Bounce House with Slide (Wet or Dry)
from $422.50
Click For More Info
Unicorn Bounce House with Slide (Wet or Dry)
from $422.50
Click For More Info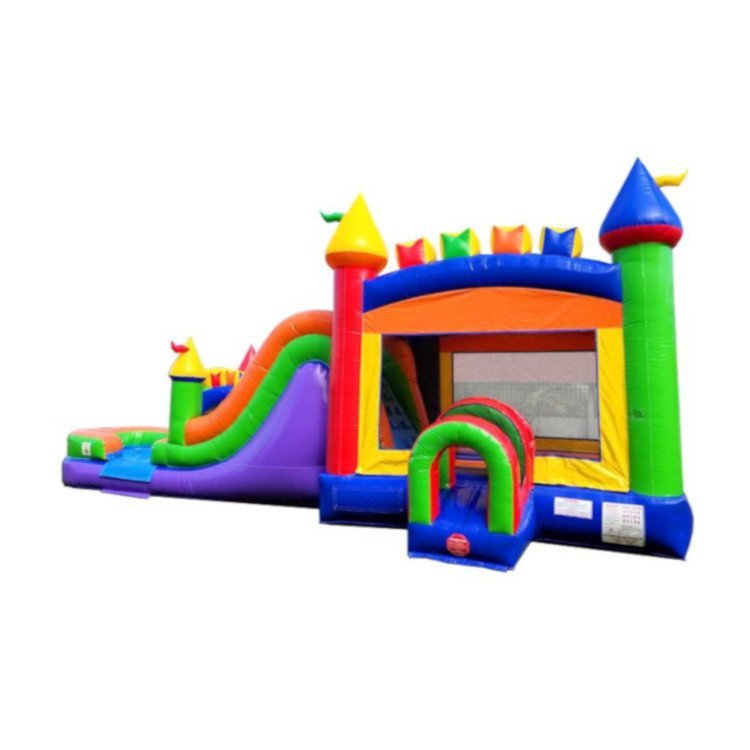 Jumping Jack House with Slide (Wet or Dry)
from $422.50
Click For More Info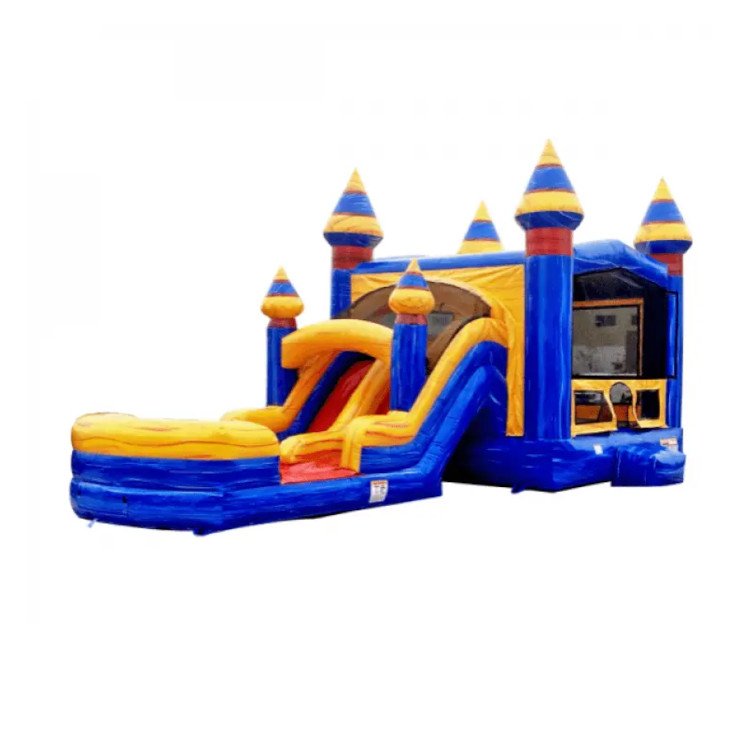 Arctic Bounce House with Slide (Wet or Dry)
from $422.50
Click For More Info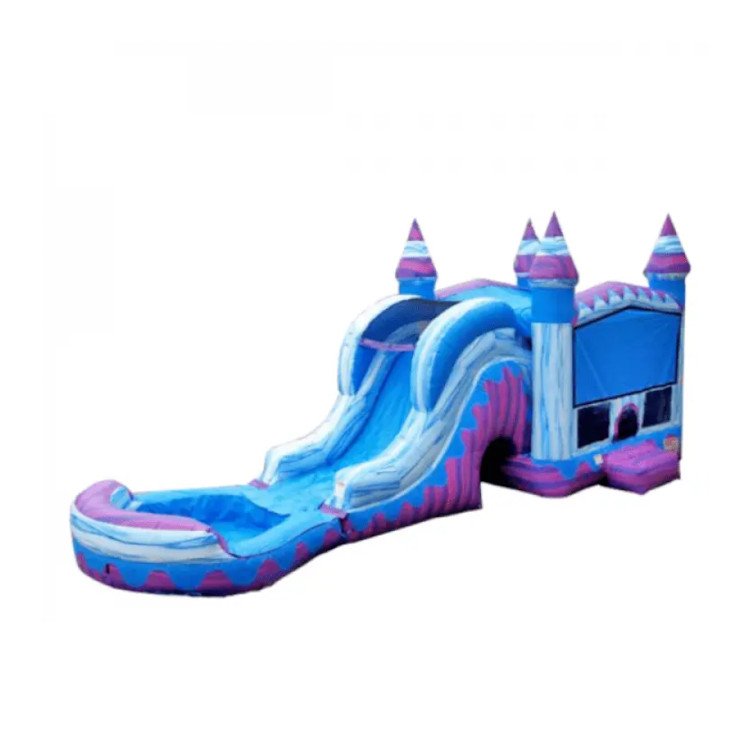 Frozen Ice Castle Bounce House with Slide (Wet or Dry)
from $422.50
Click For More Info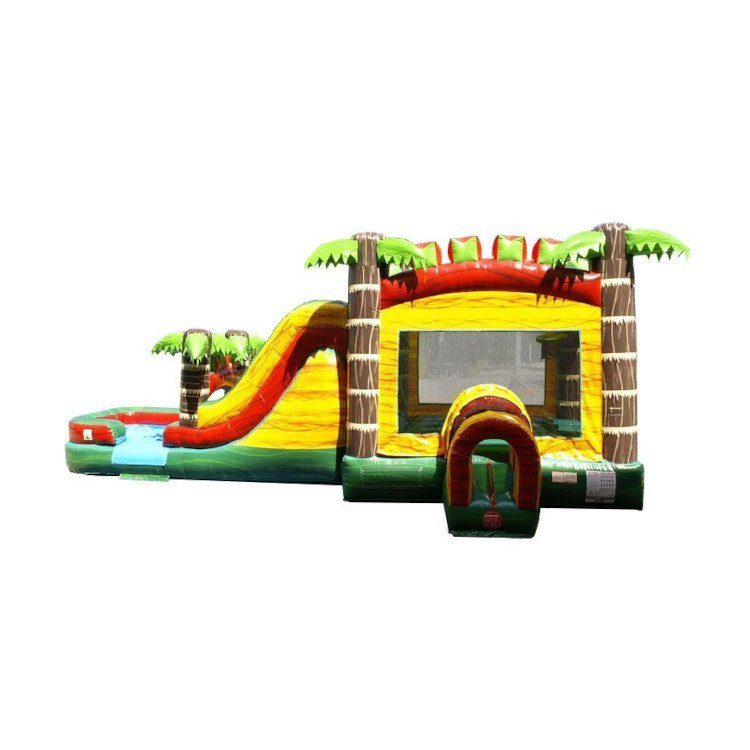 Tropical Sunset Bounce House with Slide (Wet or Dry)
from $422.50
Click For More Info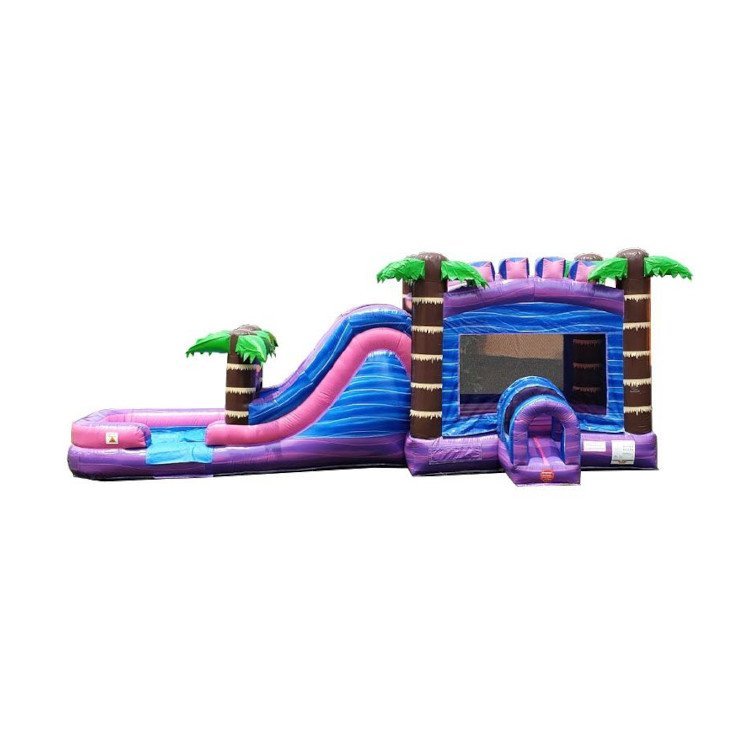 Tropical Twilight Bounce House with Slide (Wet or Dry)
from $422.50
Click For More Info