Tents, Tables, and Chairs
for Rent
Tents, Tables, and Chairs
No Deposit. No Cancellation Fee. Ever!
Be confident in your reservation. Simply E-sign our rental agreement and the bounce house rental is yours. No deposit is required; any payment made in advanced is eligible for a full refund if you have to cancel for ANY reason.
*These items are subject to delivery fees if not paired with inflatables. You may pick up tables and chairs for free. Simply select "customer pick up" as your delivery type.
Professional delivery to
Springfield MO
and surrounding areas. Please submit a quote or contact us to be sure we service your area.
Jumping Jacks has affordable tent, table and chair rentals for Springfield, Mo and it's surrounding areas. Every event can benefit from having tables and chairs for their guests. From small parties to large events, people don't want to stand the whole time their kids are playing. We also offer tents to give those guests shade in hot summer days where there is no cover otherwise.
Table and Chair rentals under $199 will incur a delivery fee of $75 for the first 20 miles and $6.5/mile one way after.
Chair Rentals In Springfield, MO
When you're looking for chairs to rent, you want to make sure people can trust sitting in them. Jumping Jacks Events invests in high quality chairs our customer can trust. Our chairs are durable and clean. Our durable white folding chairs are suitable for any event from wedding seating, kids birthdays or even company picnics.
Table Rentals in Springfield, MO
Table rentals are complimentary to chair rentals. It's not often you'll need one without the other. Tables are great places for guests to gather even if there is no food at your event. 2 8ft tables and up to 16 chairs will fit under one of our 10x10 canopies. Tables and chairs are not glamourous rentals but are can be a necessity at your event. We have thorough cleaning practices to make sure your table and chair rentals are clean and presentable for your event.
Jumping Jacks works with vendors to bring what you need to your event. If you don't see a tent on our site that fits your needs, send us an email with what you need and we'll make sure you get it.
10x10 Canopy Tent
Click To View More Info $75.00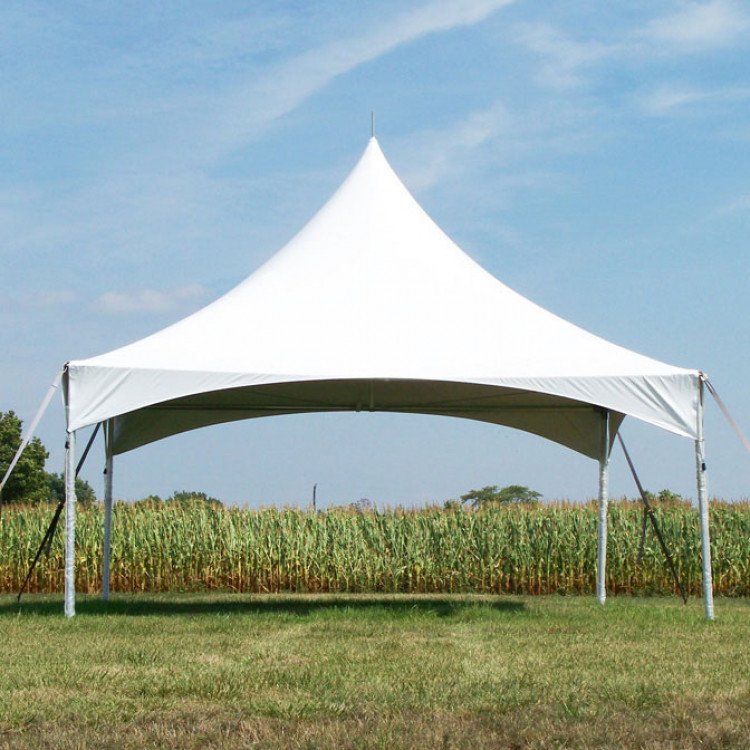 20x20 High Peak Frame Tent
Click To View More Info $525.00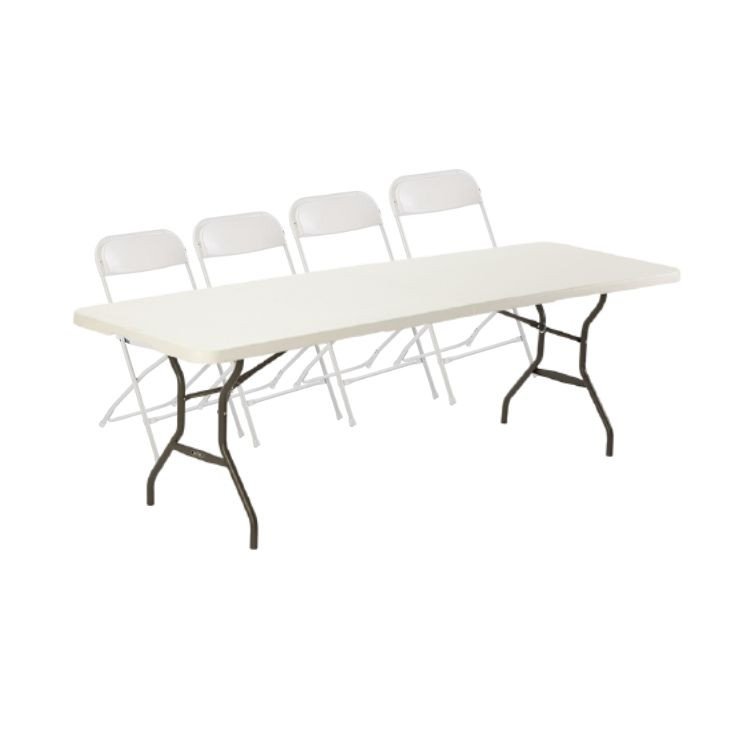 Table & Chair Package
Click To View More Info $36.00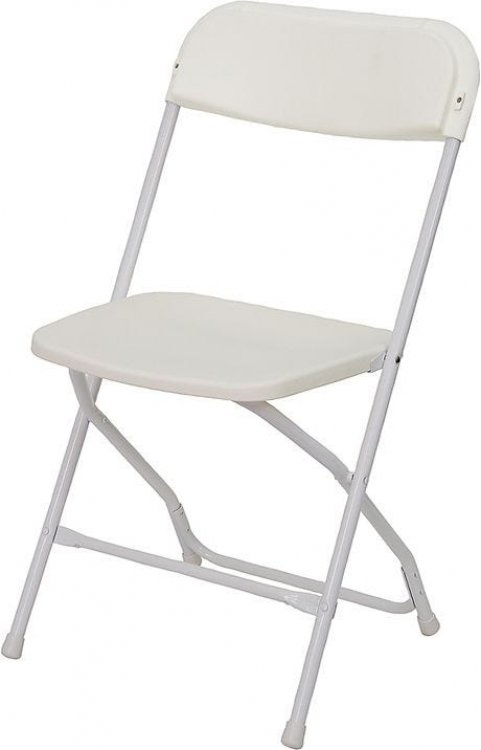 Chairs - White Folding
Click To View More Info $2.99
Tables - 8ft Resin Folding
Click To View More Info $12.00