Tents
No Deposit. No Cancellation Fee. Ever!
Be confident in your reservation. Simply E-sign our rental agreement and the rental is yours. No deposit is required; any payment made in advanced is eligible for a full refund if you have to cancel for ANY reason.
Professional delivery to
Springfield MO
and surrounding areas. Please submit a quote or contact us to be sure we service your area.
Tent rentals are a popular option for outdoor events, providing a temporary shelter solution for guests. Different styles are great for different activities.
Pole tents: These tents are supported by poles placed around the perimeter and in the center of the tent. They are best for large events and can come in varying sizes, from small 10x10 tents to larger 40x1xx tents.
Frame tents: These tents use a metal frame to support the structure and do not require center poles. They are ideal for events with uneven ground or where center poles may obstruct the view or space. Frame tents come in a range of sizes, from small 10x10 tents to larger 40x100 tents.
High Peak Tents: High Peak tents are a unique style of tent, featuring peaks and valleys on the roof. They are designed for elegant events and come in a range of sizes, from 20x20 to 40x100 tents.
Each type of tent has its own strengths and can accommodate a variety of events, depending on the size and style needed. Choosing the right type of tent will ensure a successful and comfortable event for guests.
10ft x 10ft Pop-Up Canopy Tent
from $95.00
Click For More Info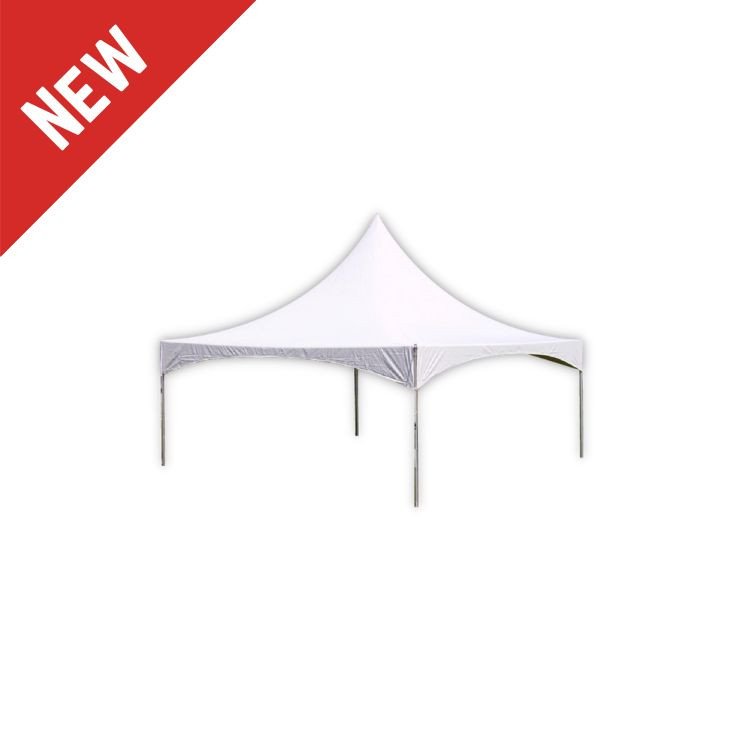 High Peak Tent (20ft x 20ft)
from $495.00
Click For More Info
High Peak Tent (20ft x 40ft)
from $795.00
Click For More Info