Springfield Bounce House Rentals
No Deposit. No Cancellation Fee. Ever!
Be confident in your reservation. Simply E-sign our rental agreement and the bounce house rental is yours. No deposit is required; any payment made in advanced is eligible for a full refund if you have to cancel for ANY reason.
Professional delivery to
Springfield MO
and surrounding areas. Please submit a quote or contact us to be sure we service your area.
Bounce house rentals are gaining in popularity for birthday parties and bar-b-que's. And why not? They give the kids something to play on and enjoy being outside while the adults mingle. Once you try a bounce house rental, you won't know how you did it before. Kids can be rambunctious and giving them away to be creative in their play and have a safe environment can be great for both them and you. Browse our selection of bounce houses below. Each one has its own unique qualities that will add to your next event from basic bouncers to bounce houses with slides.
How To Rent A Bounce House
Browse the page for the best bounce house that fits your party or event.
Each inflatable will have dimensions on it's product page. Verify to make sure it will fit in your area.
Add the desired item(s) to your cart.
Check out and fill in the information to get an instant quote.
Verify all information is accurate.
E-sign our rental agreement signifying you will notify us if you choose to cancel. No Deposit Required. Free Cancellations.
We'll be in touch a few days before your event to confirm delivery.
Top 5 Reasons to Rent a Bounce House
Bounce houses keep the kids entertained at all sorts of events or parties. Whether your having a small birthday party or a large event, the more kid friendly it is the greater chance it will have of success.
Bounce houses help kids burn off energy after a week long of being couped up all week. Our weekends of fun will allow your kids to jump all weekend long during fun summer months.
Bounce houses are safe. Our commercial grade inflatables are a safe activity for kids at all events as long as safety guidelines are being followed.
Bounce houses are gaining popularity. Your kids party will be the talk of their friends after a party with a bounce house.
Bounce houses allow kids to explore their imaginations. From riding unicorns to running from dinosaurs. Your kids imaginations will run away as soon as they see the inflatable at their event.
Wondering how many people a bounce house can fit? We've made a chart below to help you regulate a safe number of kids in a bounce house.
Recommended Capacity
<4 years 8 children at one time.

5- 9 years 6 children at one time.

10-14 years 5 children at one time.

14+ years 4 occupants at one time
Jumping Jacks now offers weekend long rentals for any residential location (or a safe commercial location).
Frequently Asked Questions
How long can is a rental? Most of our rentals are up to 3 days.
Does it need to be plugged in the whole time? No. Bounce houses and other inflatables, only need to be plugged in during use. If your a weekend long customer, unplug blowers any time your kids are not using it. Or when weather becomes inclement.
Do you carry insurance? We carry both a liability policy and an accident policy. We also carry commercial auto and workers compensation insurance. If you or your venue requires a certificate of insurance, we can provide one for you.
Do you clean your inflatables? We clean and inspect all of our inflatables in between every rental following a very strict processes and using commercial cleaners to ensure your kids safety.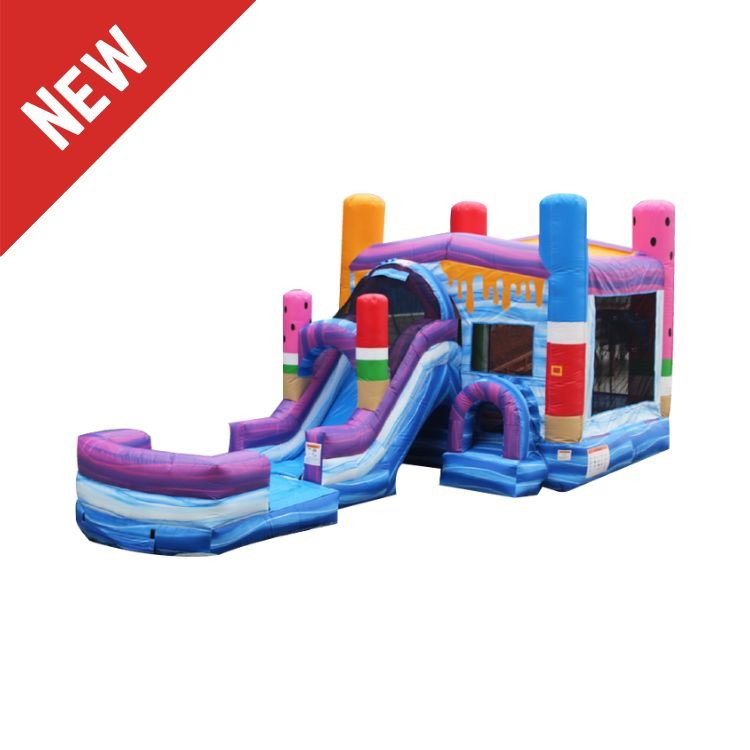 Ice Pop Bounce House with Slide (Wet or Dry)
from $422.50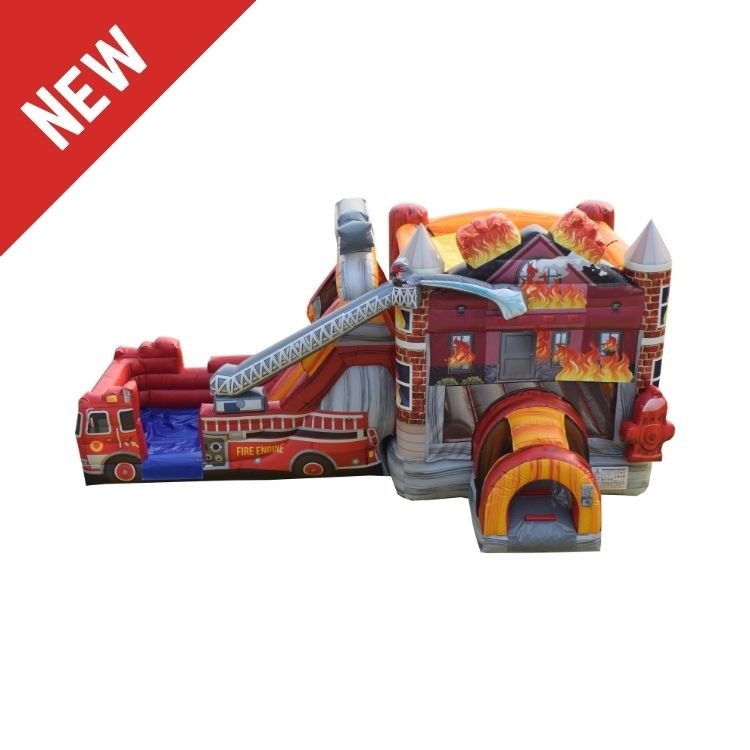 Fire Rescue Bounce House with Slide (Wet or Dry)
from $422.50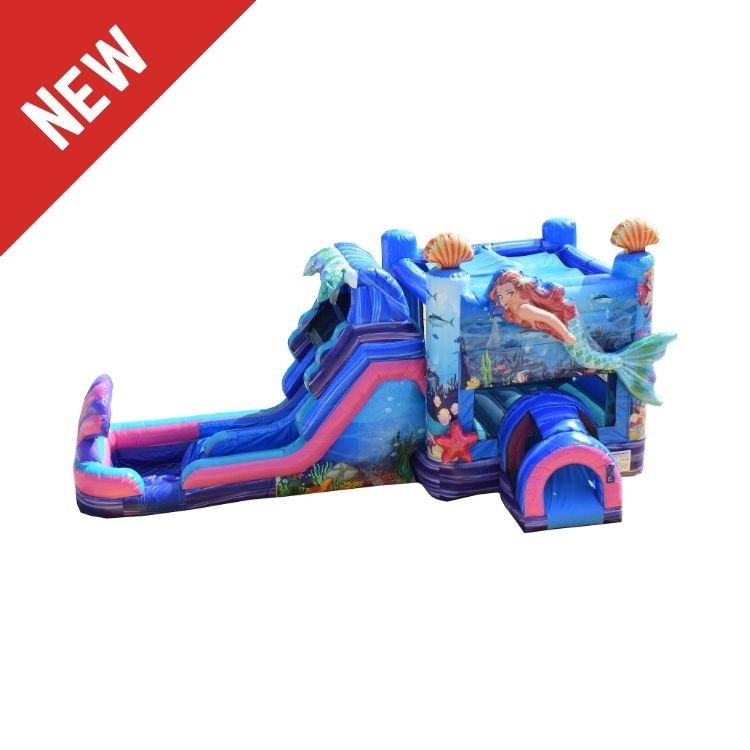 Mermaid Bounce House with Slide (Wet or Dry)
from $422.50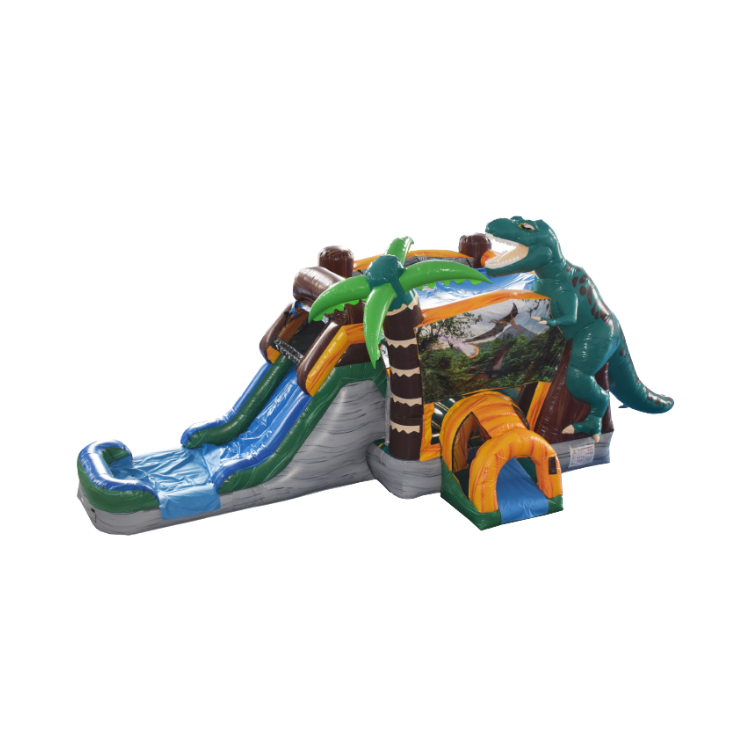 Dinosaur Escape Bounce House with Slide (Wet or Dry)
from $422.50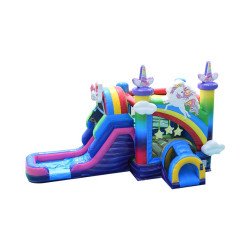 Unicorn Bounce House with Slide (Wet or Dry)
from $422.50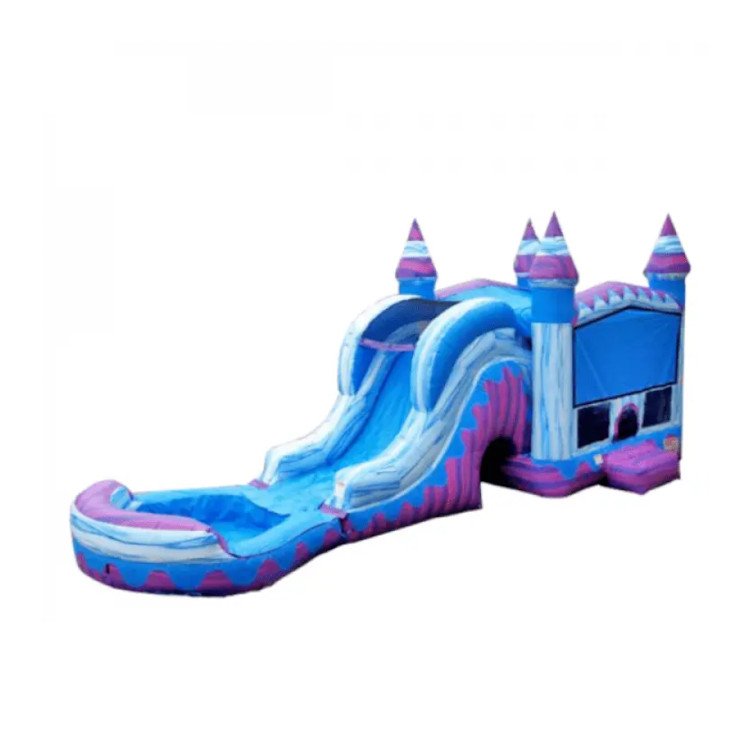 Frozen Ice Castle Bounce House with Slide (Wet or Dry)
from $422.50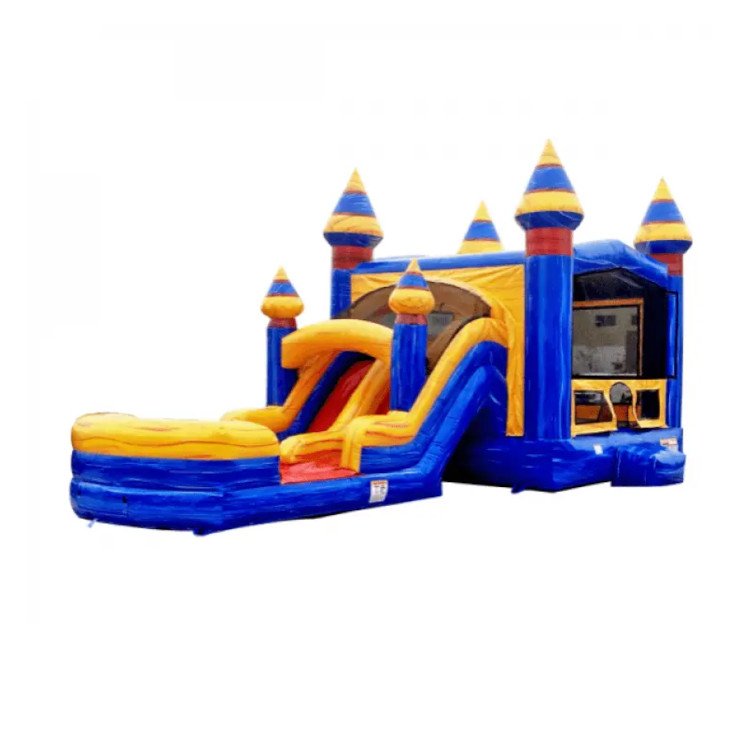 Arctic Bounce House with Slide (Wet or Dry)
from $422.50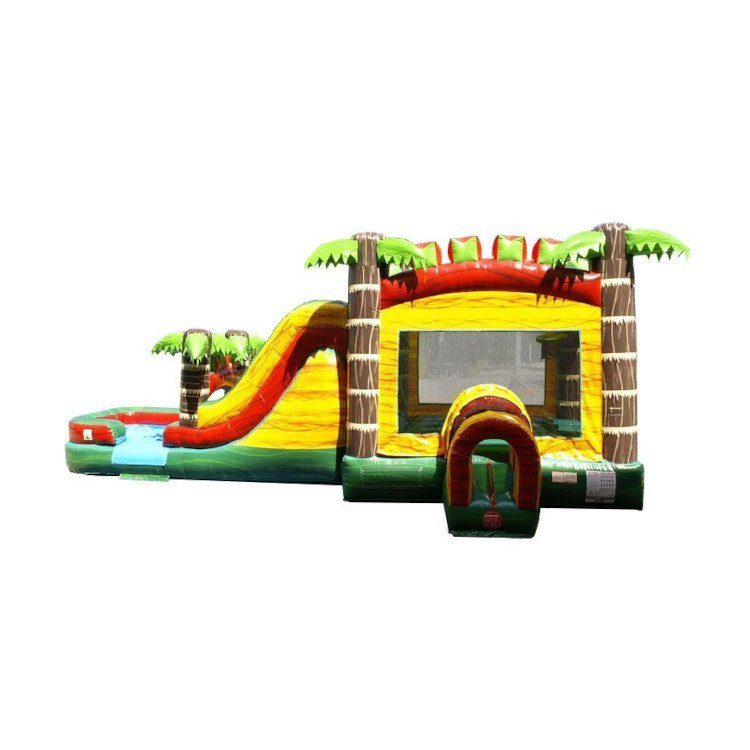 Tropical Sunset Bounce House with Slide (Wet or Dry)
from $422.50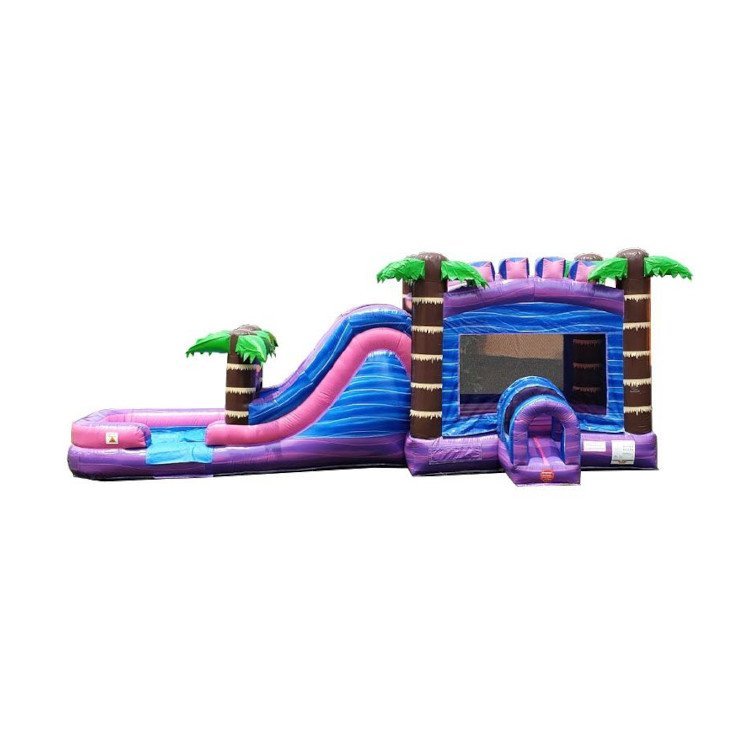 Tropical Twilight Bounce House with Slide (Wet or Dry)
from $422.50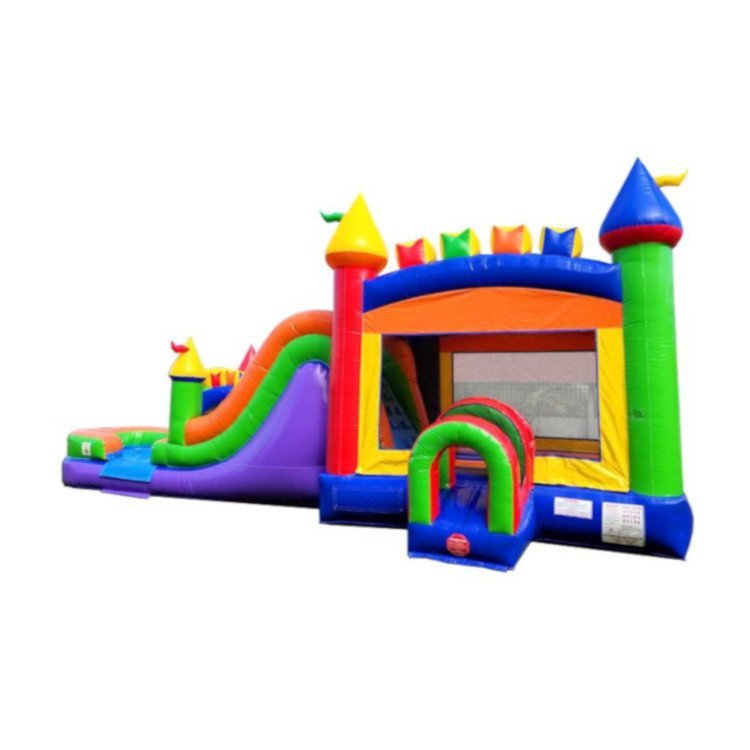 Jumping Jack House with Slide (Wet or Dry)
from $422.50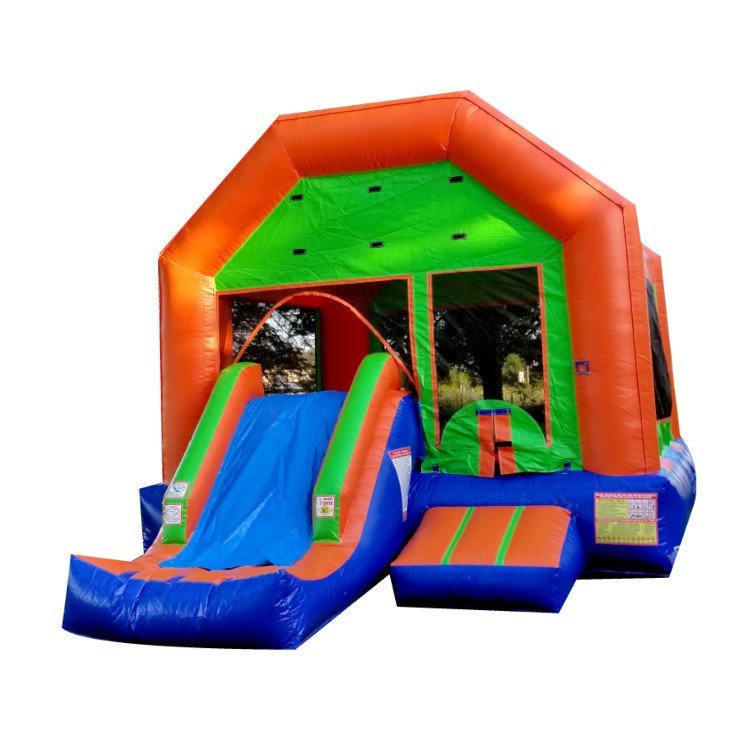 MultiColored Bounce House with Slide
from $328.50
Cowabunga Misting Bouncer
from $318.50
Jumping Jack Castle
from $271.70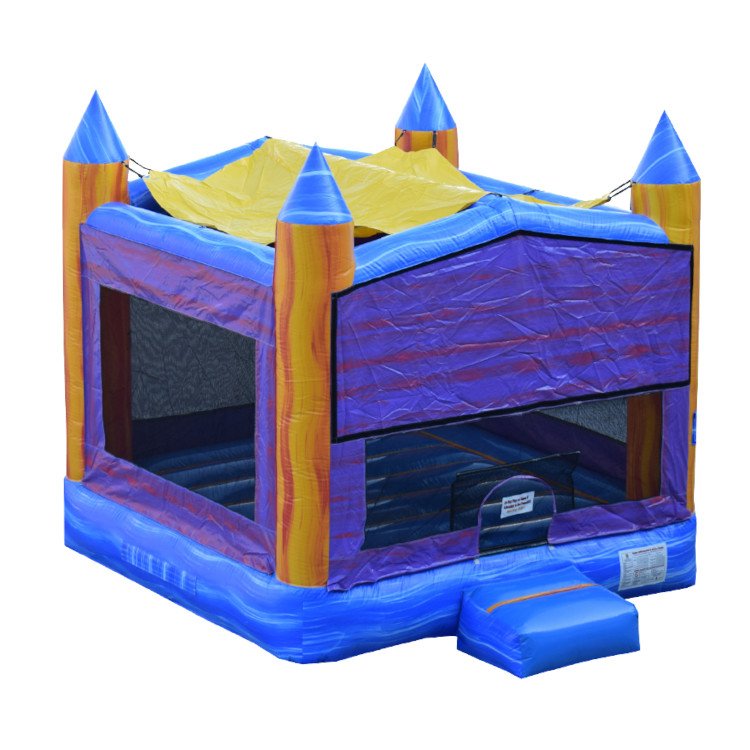 Marble Fun Castle
from $271.70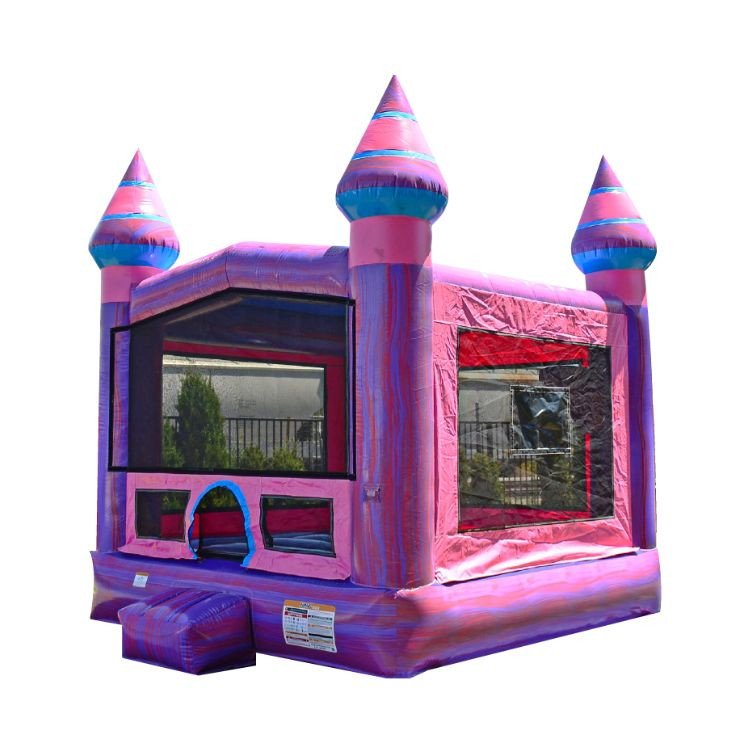 Purple Dream Castle
from $271.70
Batman Bouncer
from $271.70